This gallery provides some images from the sectons of this information resource covering these important subjects of UK Nepali community life and also (second part of this page) reference to the special place of the Embassy of Nepal in aspects of the UK Nepali and Nepal – UK special and friendly relations.
---
Community societies and organisations related images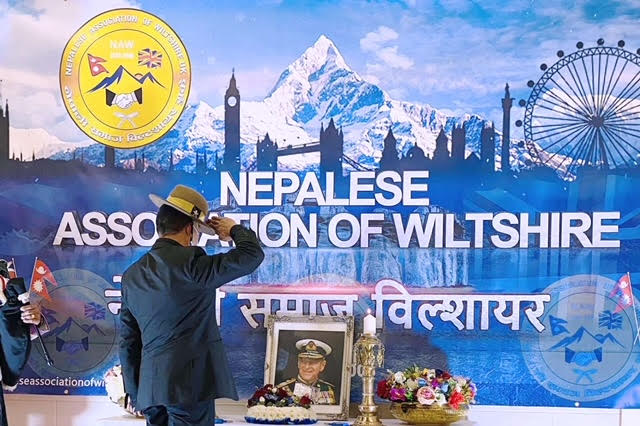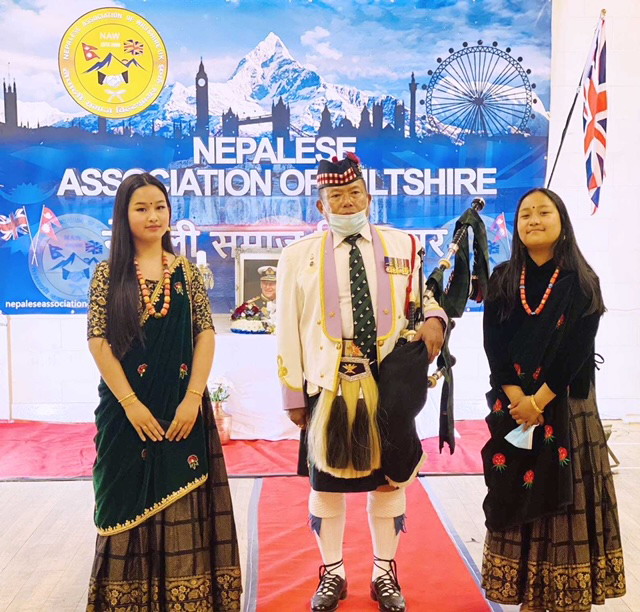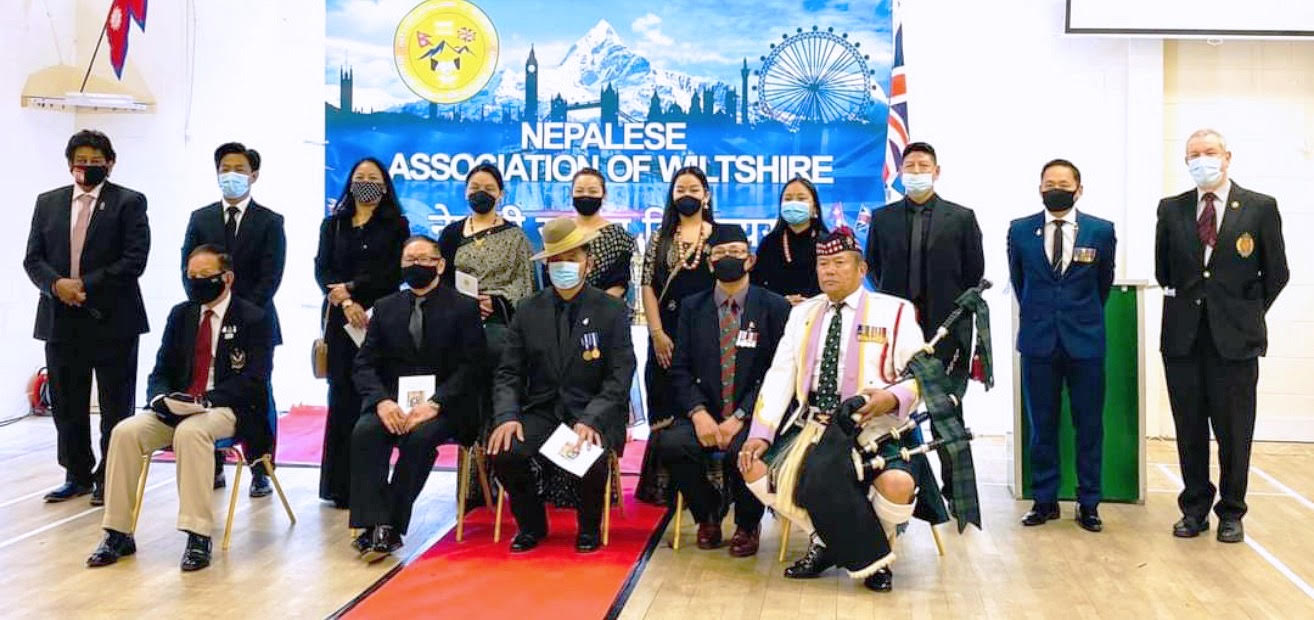 Images of homage to the late Prince Philip, HRH the Duke of Edinburgh from a unique national level UK Nepali – Gurkha community event in Swindon enabled by the Nepalses Association of Wiltshire (NAW) on the occasion of the laying to rest, State Funeral of the Duke of Edinburgh on the 17th April 2021. Images kindly provided to the UKNFS by Mr Gyan Gurung, President of the NAW.
---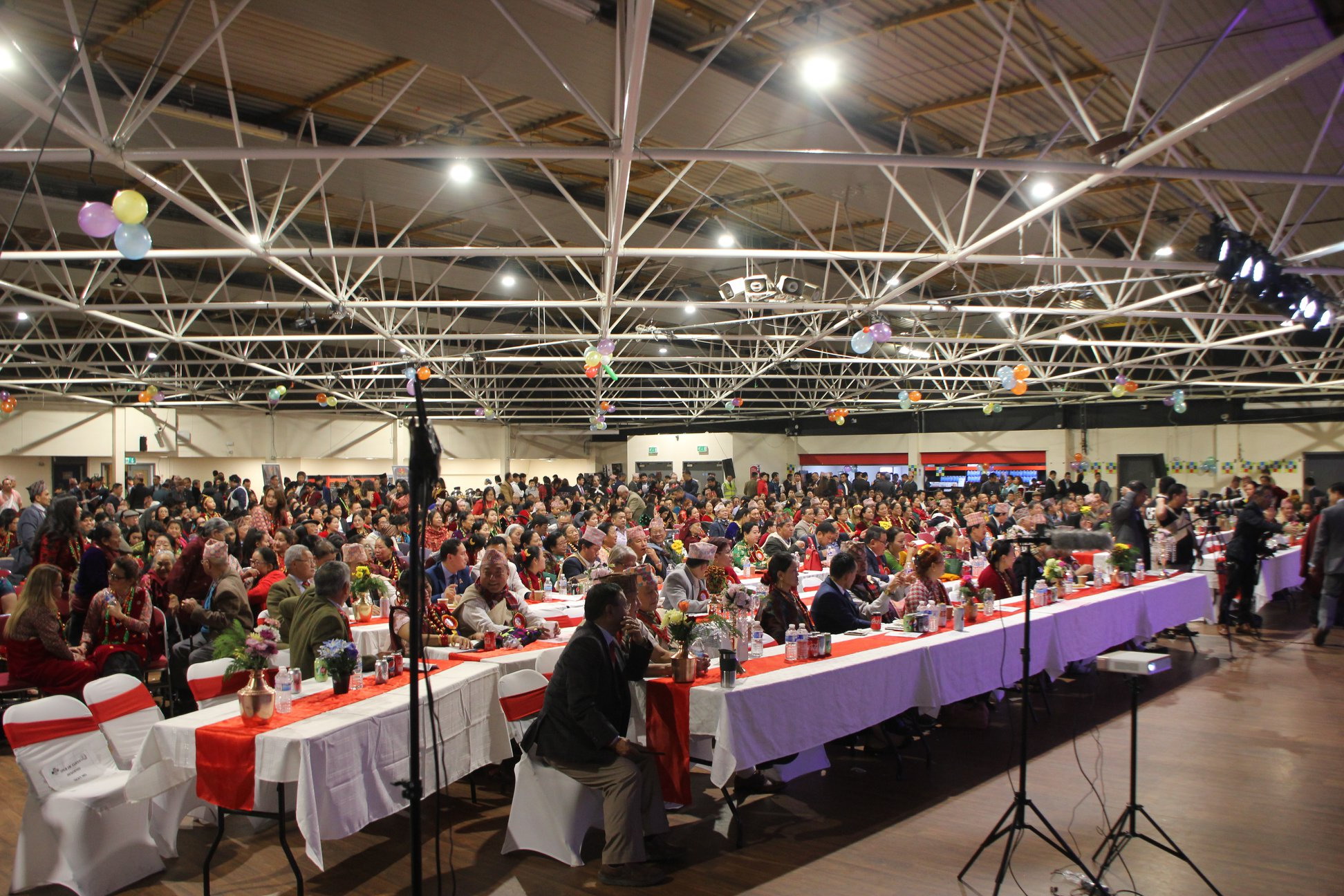 Nepalese Association of Wiltshire (NAW) cultural ocassion audience image kindly provided by Mr Gyan Gurung, NAW President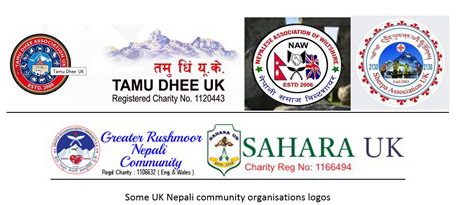 Example logos of various Nepali community organisations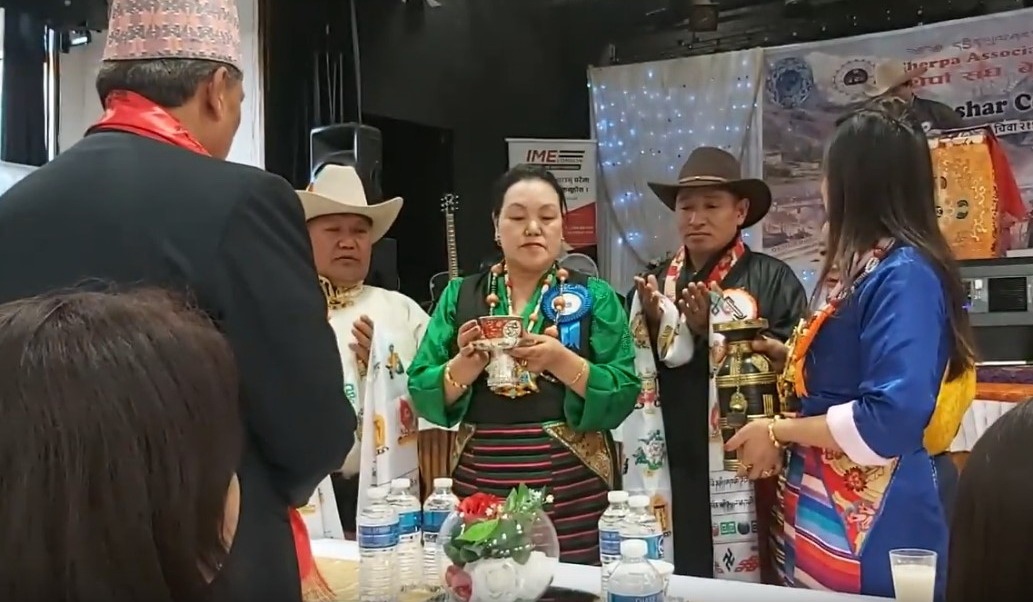 Image from Losar 2020, Sherpa Association UK Sherpa New Year /Losar formal celebration programme at Ashford in Kent — Community leads ceremony of welcome and auspicious good wishes (subhakamana) to the Ambassador of Nepal to the UK, H.E. Dr Subedi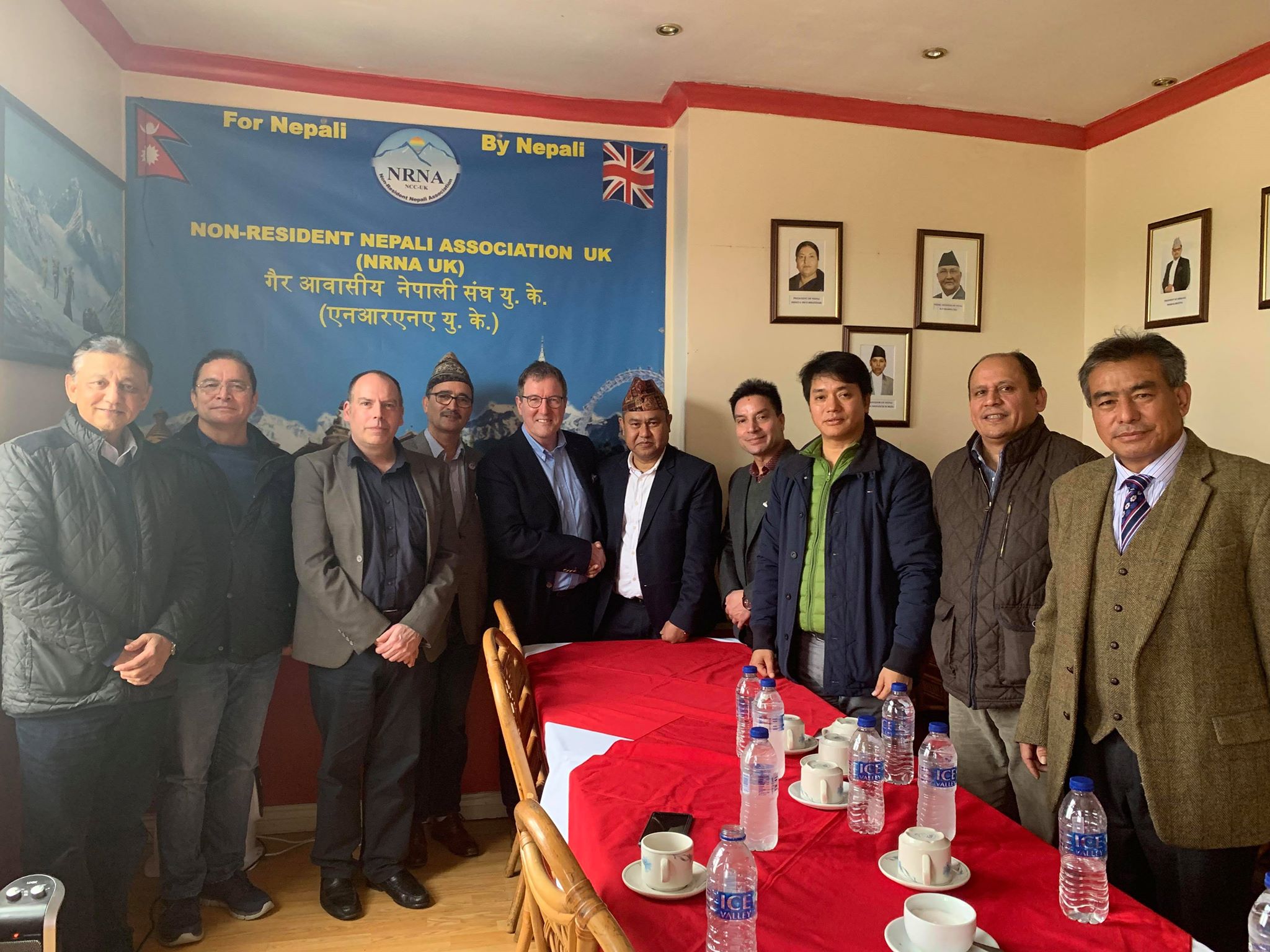 An NRNA UK officers (including a past president) meeting with UKNFS lead and the Leader of Rushmoor Council at the Bhet Ghat restaurant (High Street, Aldershot): such meetings/work by the NRNA UK are important to support UK Nepali community members engagement and support with local authorities and public service organisations
GRNC (Greater Rushmoor Nepali Community [GRNC] society/'samaj' enabled meeting with the Rushmoor area Nepali women's dance group, that participated in the UKNFS, UK Nepali community cultural and social heritage project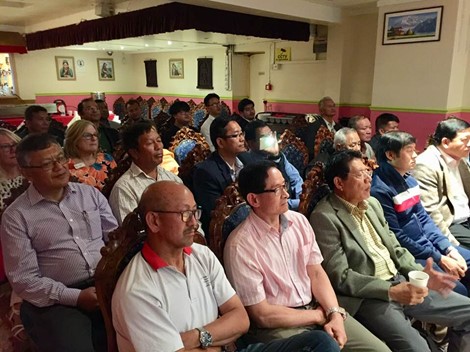 Meeting jointly arranged by NRNA UK Chief Patron Major [Rtd] Damar Ghale and UKNFS CEO Alan Mercel-Sanca, of Nth Hampshire and many national UK Nepali community leads to meet Census/ONS senior officers for Census 2021 ONS/UK Nepali community bilateral preparation. This event over two years before the Census, enabled subsequent close Census 2021/ONS outreach to and engagement with UK Nepali community members on questions and representations. Subsequently in 2019 and after many meetings were enabled through this historic event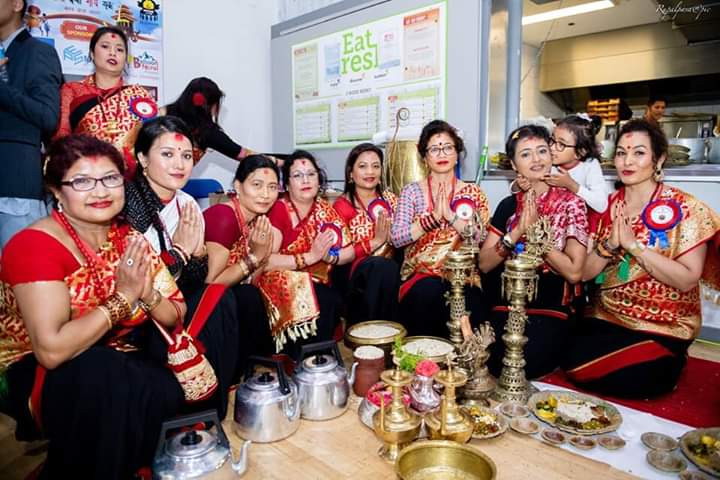 UK Nepali community Newari costume attired, ladies group event — with traditional brass Anti and other ceremonial items in the table forground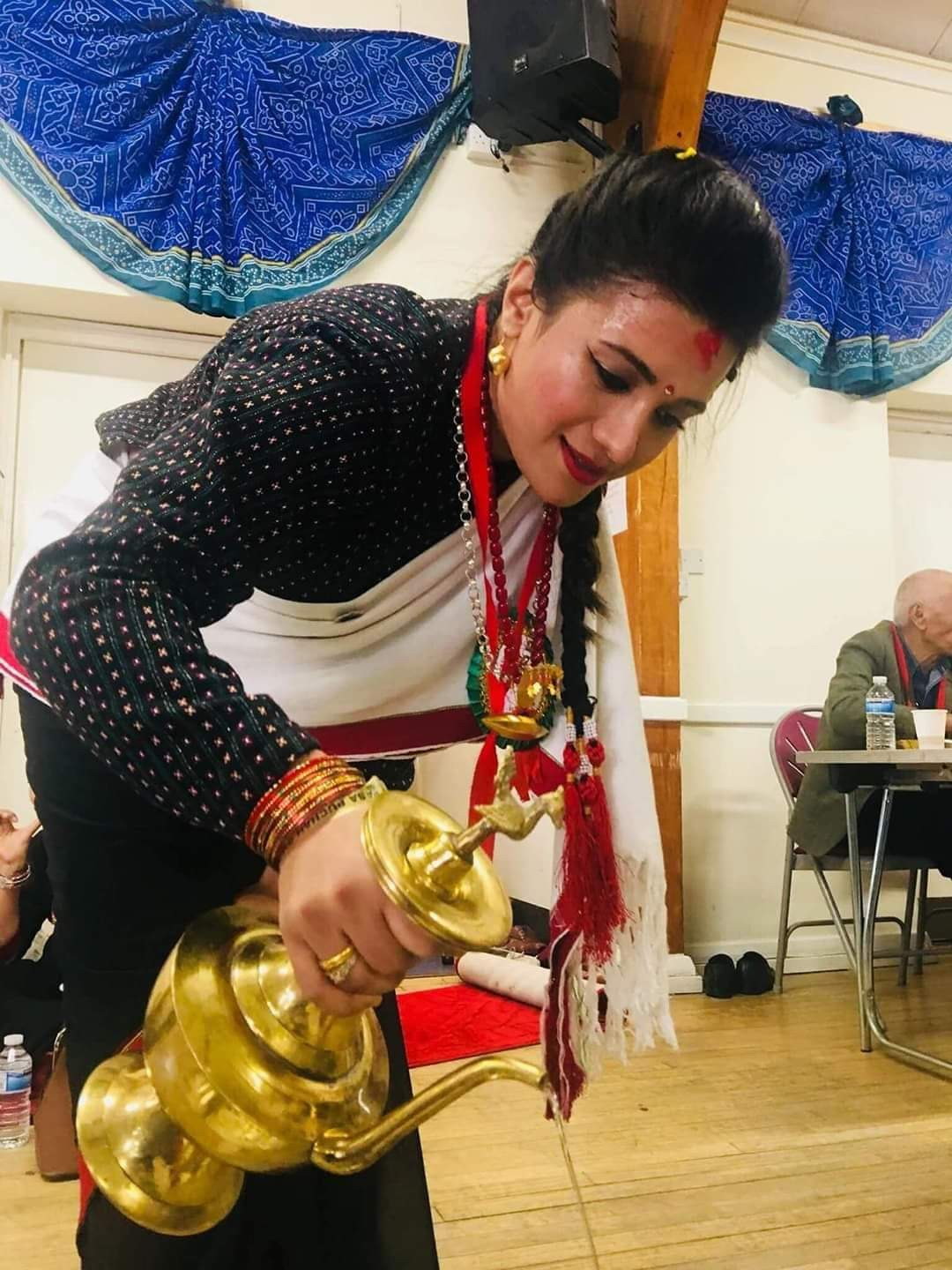 Further image of Anti in use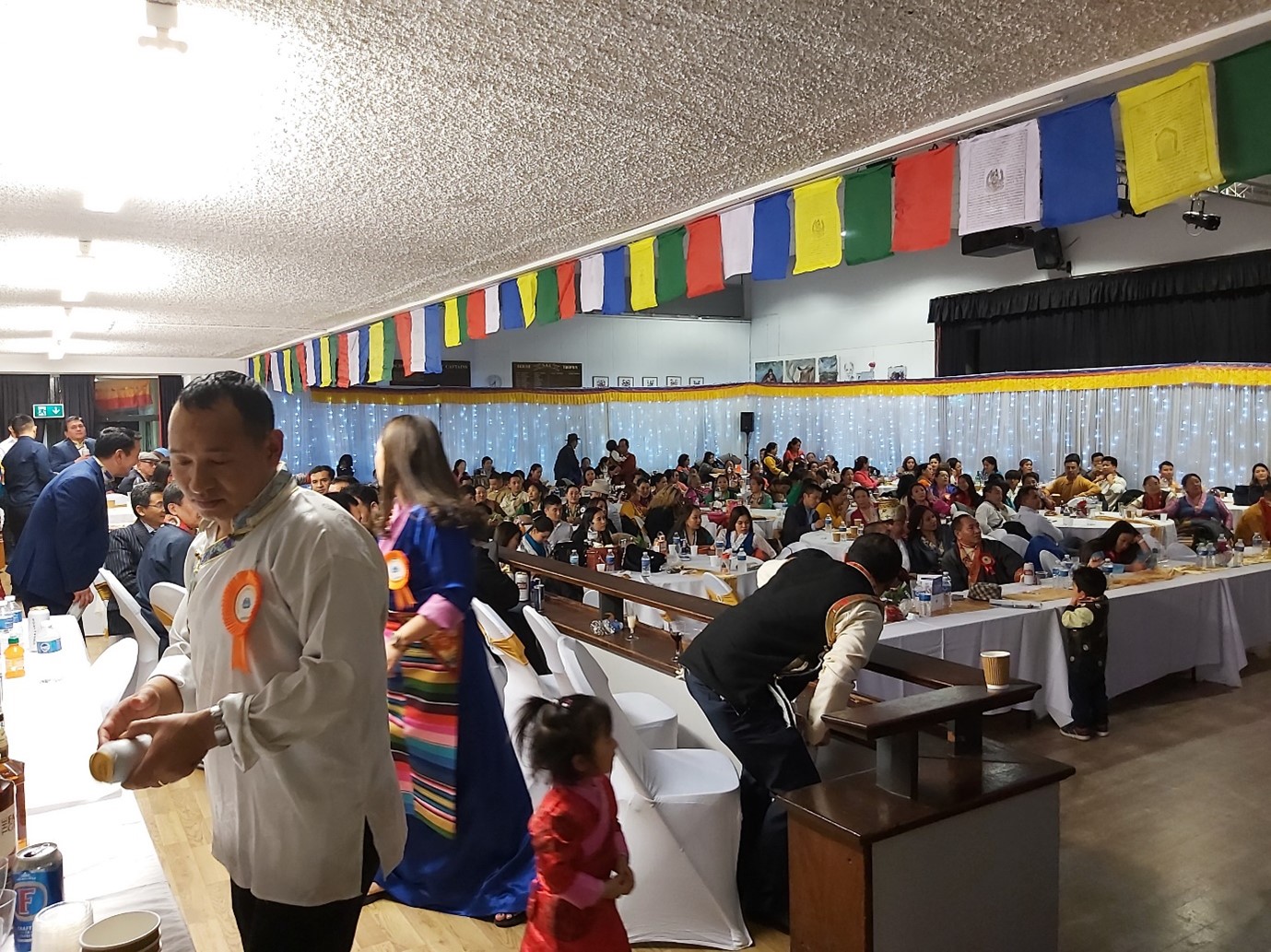 Image from Ashford, Kent, 2019 Sherpa Association UK, Sherpa community Losar event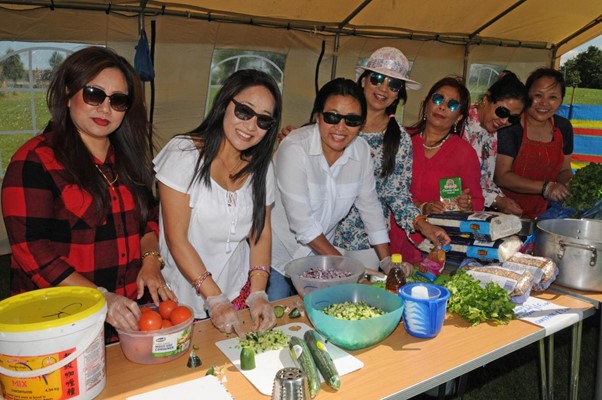 Image from a recent Nepalese Association Wiltshire (NAW) Swindon Cup event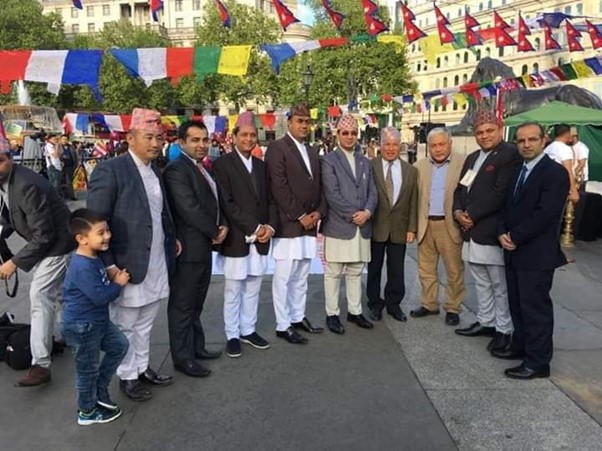 Image of attendees at a recent Buddha Jayanti (the Birthday of the Lord Buddha) event that is organised under the auspices of the Embassy of Nepal in Trafalgar Square, central London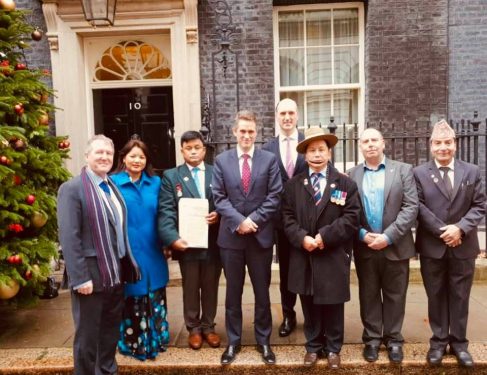 NRNA UK led and UKNFS enabled, December 2018, community leads Census related representation delegation to 10 Downing Street to present petition to the Prime Minister for a Nepali entry (based on the special, Gurkha component of the UK Nepali community and service to the British army) on the hard-copy version of the 2021 Census. In the middle, the then Secretary of State for Defence, the Rt Hon Gavin Williamson MP
---
Embassy of Nepal (Nepal Raj Dutaabaas) related images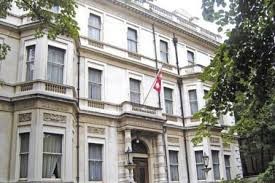 Nepal Embassy, Kensington Gardens, Notting Hill, London: hub of not only government/diplomatic events and visa services, but major Nepali community and Nepal – UK friendly relations formal events and key meetings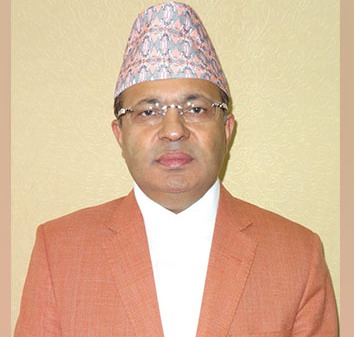 His Excellency, Ambassador of Nepal to the United Kingdom, Republic of Ireland, and Malta
---
Images of Nepal Embassy events and some representative formal meetings during the period of office of Mr Regmi's predecessor H.E. Dr Durga Bahadur Subedi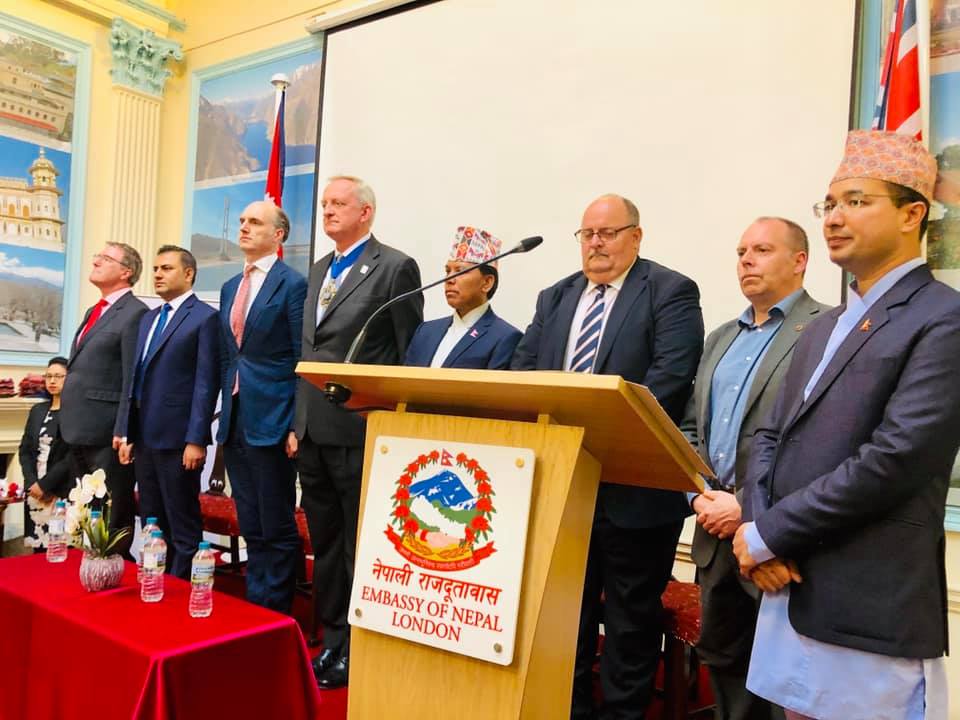 Image from a Nepal Embassy, Nepal Development Conference (initiated by the Embassy and in conjunction with the UKNFS: the conference witnessed announcement by Mr Laurence Jones, Head of the National League System of England FA, on successful enablement of a friendly international football match between the Nepal National Team and the England National C Team)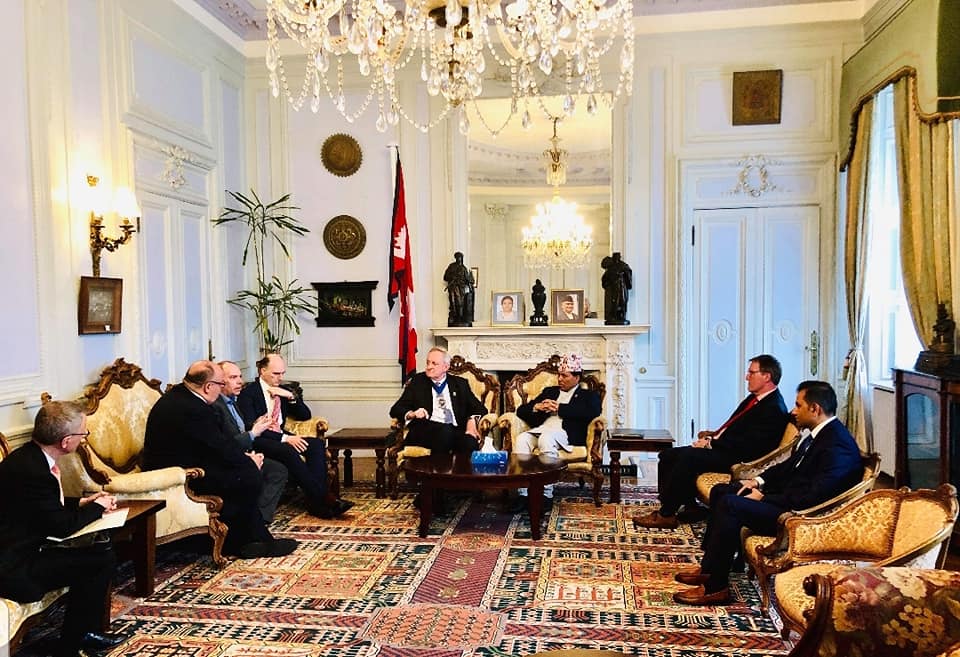 Pre-Nepal Development Conference audience meeting with H.E. Dr Subedi: attending on the UK side, the Lord Mayor of the City of London, the Honorable Alderman Peter Estlin, the Rt Hon Leo Docherty MP (member of Parliament for Aldershot), Mr Laurence Jones, Head of the National League System of England FA, Mr Alan Mercel-Sanca, CEO of the UK Nepal Friendship Society, Cllr David Clifford, Leader of Rushmoor Borough Council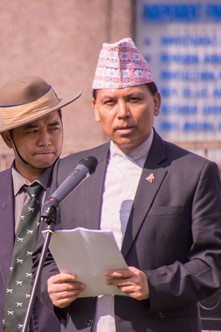 H.E. Dr Durga Bahadir Subedi